Post by Matt on Mar 3, 2007 15:24:06 GMT -5
DANNY CLINCH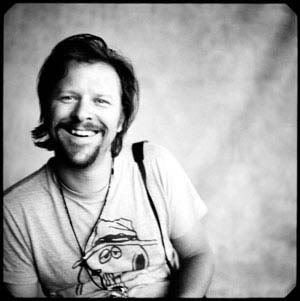 Danny Clinch's official website
www.dannyclinch.com
Danny Clinch's official store
dannyclinch.shop.musictoday.com
Danny Clinch's connection to Blind Melon is that he toured with them and took many photographs of the band. Many of his photos of Shannon are well known to Blind Melon fans (such as the cover of the 'Nico' album). He would also accompany the band with harmonica on occasion. His world of rock n roll photography extends far beyond that of Blind Melon, but Blind Melon fans will always be especially grateful to him for capturing such a special time during Blind Melon's history.
Danny Clinch started his career in photography by being an intern for famous rock n roll photographer, Annie Leibovitz.
He has published two books of photographs:
"Discovery Inn"
(1998)
A collection of photography: Blind Melon, David Byrne, Phish, Pearl Jam, Johnny Cash, TuPac Shakur, etc.
"When the Iron Bird Flies"
(2000)
Which is a book about the Tibetan Freedom Concerts
In 2002, he made a documentary about Ben Harper called
"Pleasure and Pain"
.
www.imdb.com/title/tt0344212
In 2003, Danny Clinch formed
"Three On a Tree Productions"
, a film company based in New York City.
threeonthetree.com
In 2007, Three On a Tree Productions released
"Immagine in Cornice"
, which documented Pearl Jam's tour through Italy on their 2006 European tour.
www.imdb.com/title/tt1169158
Danny Clinch's Filmography on IMDB:
www.imdb.com/name/nm0166809
Other Links:
www.thebluedot.com/clinch/index0.html
Here are some pictures taken by Danny Clinch at Bonnaroo 2007:
www.bonnaroo.com/media/photo/2007-photos-by-danny-clinch.aspx
more Bonnaroo pics (not sure which year):
pdngallery.com/cobrand/nikonnet/ontheroad/clinch/index.html
You can also see many of Danny Clinch's photos at the Morrison Hotel Gallery:
www.morrisonhotelgallery.com/photographer/default.aspx?photographerID=25
This page has some of his photos as well:
www.temple.edu/photo/photographers/clinch/danny.html
And spinner.com has 25 of Danny Clinch's photos. This site is cool because it has a detailed photo caption written by Danny for every photo.
www.spinner.com/2007/09/20/photosynthesis-johnny-cash-to-tupac-bjork-to-bruce-springsteen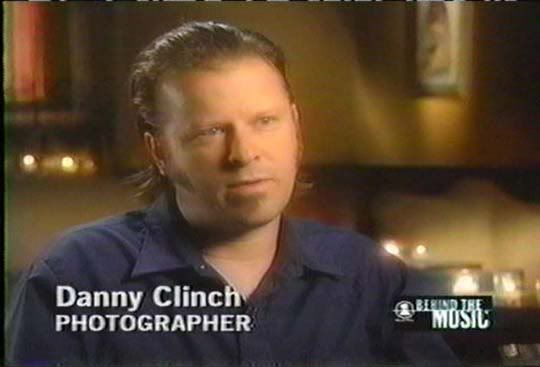 Danny with Amir from The Roots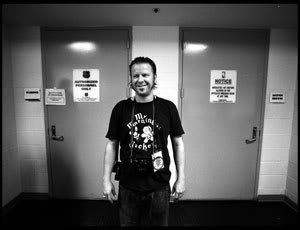 Danny Clinch performing with Blind Melon at Woodstock '94. . .