Post by Matt on Mar 2, 2007 19:59:21 GMT -5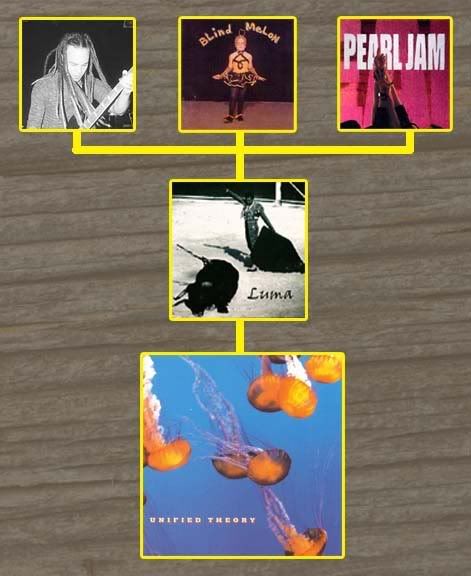 Band Members
[/u]
Chris Shinn - Vocals, Guitar.
Brad Smith - Bass, Backing Vocals, Baritone, Flute, Percussion, Organ, Samples.
Christopher Thorn - Guitars, Lapsteel, Mellotron, Mandolin, Wurlitzer Piano.
Dave Krusen - Drums.
Additional Musicians
Matthew Steer - Drums.
Jon Bolton - Drums.
Dave Dysart - Co-String Arrangement.
----------
How Unified Theory is related to Blind Melon:
[/u]
Both Brad Smith and Christopher Thorn, of Blind Melon, were members of the band.
Brief History:
[/u]
In 1998, Christopher Thorn headed to Los Angeles in hopes to find a decent singer. Brad and himself were itching to record a new album and set out on the road. Thorn heard a demo created by a band called "Celia Green". Fronting "Celia Green" was none other than Chris Shinn.
When Shinn was 18, he moved from North Carolina to Los Angeles. In Los Angeles, he was lucky enough to sign a publishing deal and actually did have minor success. That is, until his house burned to the ground. Shinn lost everything... After bunking with a buddy for a few months, his lease was up and it was time to look for a new place to live, again. This is when Shinn met Thorn. Shinn went to Seattle to hang out with Smith and Thorn. The strange thing about the visit was the fact that Thorn had prior commitments and actually had to hit the road, playing with the band +LIVE+... Since Shinn was homeless at the time, Thorn allowed him to stay at his house, with his wife, while Thorn fulfilled his commitment to +LIVE+. During this period, Shinn and Smith became good friends.
Next came Dave Krusen: a founding member of the band Pearl Jam. He too had prior commitments, touring during the formation of Unified Theory (which is why he doesn't play drums on every song on the first album). However, Unified Theory was the band he wanted to settle down with. And later, he did.
During the early stages of production, the band called themselves "Luma" and actually wrote a song called "Unified Theory". The song was later renamed to "All in One" as the band found the name "Unified Theory" quite fitting.
From 1999 through 2001 the band toured, basically non-stop, supporting their self-titled debut album "Unified Theory". After the tour, the band hit the studio to record their 2nd album. After recording a handful of songs, not enough to put out a record, the band called it quits due to "creative differences".
As of now, Smith and Thorn are back with Blind Melon. Dave Krusen is Cheyenne Kimball's drummer (as well as Novatones') and Chris Shinn has created his own record company. Shinn is now billed as: "Everything is Energy: a Band by Chris Shinn" and is set to hit the road, 3 seperate times, this year.
----------
For more detailed information, visit the Official Unified Theory Website:
Unified Theory's Official MySpace Site
For a quick sound clip, we're posting a bite from a song on their self-titled album. The song is called "Fin" and is one of the band's favorites.
right click... save as
FIN SOUND BITE
Watch the band perform "The Sun Will Come"!! Click
HERE
to view the video.
----------
More information on future news will be posted soon.
----------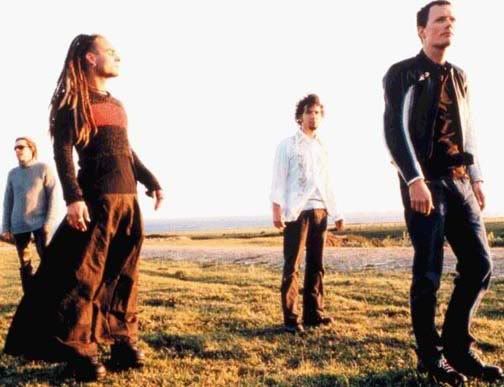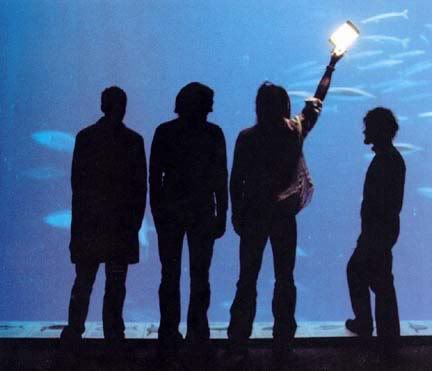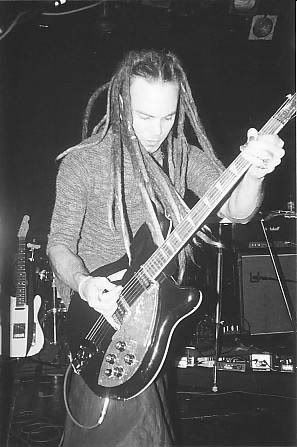 Chris Shinn
Brad Smith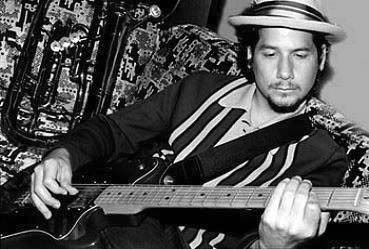 Christopher Thorn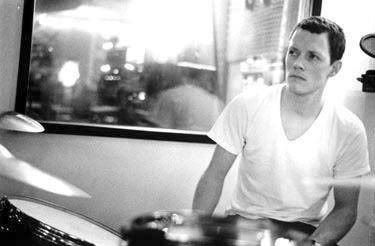 Dave Krusen