Post by Ryan on Sept 1, 2006 0:29:40 GMT -5
I recently wrote this review of the annual 'Reggae on the Rocks' concert on the Marley Family Forum, and thought I would also share it with you melons. . .
REGGAE ON THE ROCKS 08-19-2006
@ Red Rocks Ampitheater in Morrison, Colorado USA
Jon Nicholson, Ozomatli, Bunny Wailer, Stephen Marley & Ziggy Marley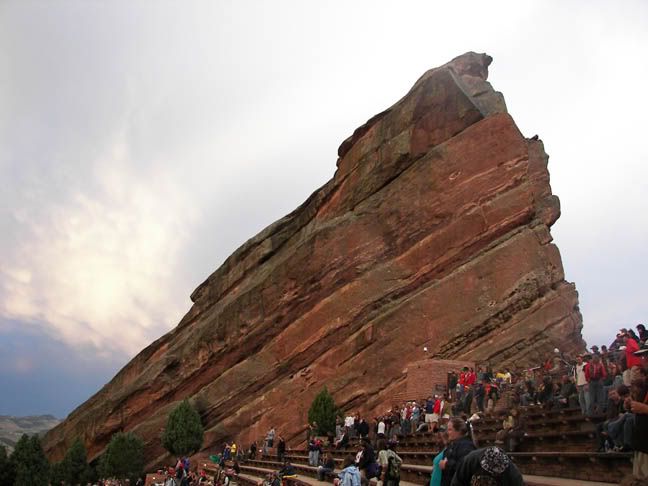 Red Rocks held its annual Reggae on the Rocks Festival this year, and Postman Roger claimed that it was the longest running show in Red Rocks history. The day started off drizzling rain, as Jon Nicholson began with a cover of Redemption Song. He also had some sort of song about his Grandma gettin' high, which everyone seemed to enjoy!
Ozomatli put on an excellent set - very high energy music. As they played Red Rocks proved why it is also rainbow country. One of the longest-lasting rainbows I had ever seen in Colorado followed Ozomatli through much of their set. They finished their set by dancing out into the crowd with some of their instruments. Red Rocks went crazy!
'Ozomatli at Red Rocks' video on MySpace:
vids.myspace.com/index.cfm?fuseaction=vids.individual&videoid=1117640482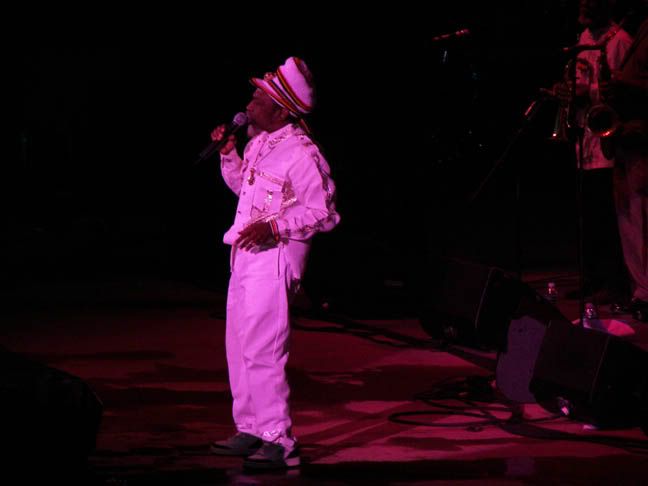 Bunny Wailer was next, and I was stoked because it was the first time I have ever seen Bunny Wailer-the Blackheart Man. It was not Bunny's first time at Red Rocks, but it was his first time playing Reggae on the Rocks. It was awesome to see him live. He was dressed in a white uniform that commanded raspect from the legions of Bob Marley fans who had shown up to hear the music that he was such an important part of creating. My favorite song that he performed was Bald Head Jesus/Old TIme Religion.
It was also my first time to see or hear Stephen Marley. I thought it was very good. It seemed like there was some dancehall here and there, but he kept that roots feelin' in his music, seen? He sure does look like Bob, and certain gestures or dancemoves would really illuminate this.
'Stephen Marley at Red Rocks' video on YouTube
The evening was not over, because Ziggy was still to come. He played a great set, and we heard some of his new album Love is My Religion. Unfortunately my camera batteries went dead by the end of the concert, and I didn't get any photos of Ziggy. It was a wonderful evening of reggae music-and it was very positive music! The whole crowd was irie, and the performances were great! If you've never seen a concert at Red Rocks, I highly recommend it. There's no other concert venue quite like it.