View Profile - keeperofthekeys (keeperofthekeys)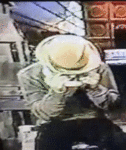 keeperofthekeys
Porcupine



Send Message
Username:
keeperofthekeys
Last Online:
Jul 3, 2017 21:23:48 GMT -5
Give this member the gift of ProBoards+
Purchase ProBoards+
This member hasn't wished for anything, give them a gift!
Shoutbox
jennywest
:
It's beento long since anyone has written as beautifully as Shannon. I wish and try to find stars among galaxy's that I could write even kind of like him. It's only been lately since addiction has completely taken over, have I even looked at a pen.
Oct 31, 2016 23:37:36 GMT -5